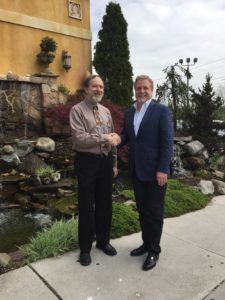 Access Property Management (APM), headquartered in Flemington, New Jersey, is very proud to announce the acquisition of Community Management Services Group (CMSG) effective May 1, 2017. Along with the corporate office, APM also has offices in New Jersey located in Paramus, and Edison, as well as offices in Pennsylvania, located in King of Prussia and the Lehigh Valley.  As a successful company CMSG specialized in full service management of condominiums and homeowner associations. They have served southeastern Pennsylvania and New Jersey since 1987.  The offices are located in Mt. Laurel, New Jersey and Horsham, Pennsylvania.  Those offices will remain open and will continue to provide expert management services.
"We are very pleased to be teaming up with the professional staff at CMSG," said Wayde Scheffer, President and CEO, of APM.  "Their commitment to the communities they manage is based upon a foundation of value-driven professionalism and outstanding customer service. It is a rare thing when two organizations are so closely aligned philosophically and operationally.  This acquisition is just about as perfect as you can get."  Mr. Scheffer also states that, "We are extremely mindful of the well-being and peace of mind of the residents within the communities managed by CMSG. It is our goal to make this transition virtually seamless."
Founded in 1989 by Mr. Scheffer, APM offers high quality and knowledgeable property management services to its clients. APM embraces the philosophy that each board and every community has its own personality and specific needs, and as such, prides itself on delivering a personalized experience to each community.  APM's acquisition of CMSG solidifies its position as a premier provider of community management services in the region.