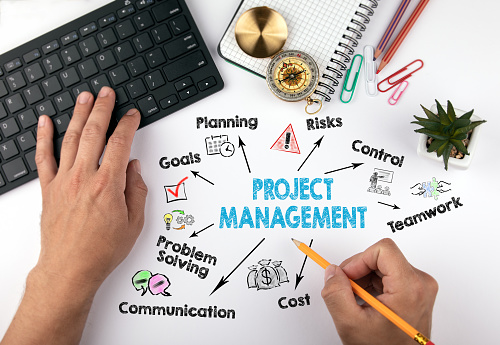 Contractor-based project management for HOAs in NJ and Eastern PA is a free and valuable service that we provide to all our clients at Access Property Management.
At Access, we understand that one of the biggest challenges for homeowner associations is outside vendor contracting. Homeowner associations require a great deal of services from vendors, whether it's landscaping projects, plumbing or electrical work, or other maintenance and home repairs.
When you require the services of a contractor for a project, there are multiple details to look after to get the job done right. You will need a proper request for proposal, a legally binding contract, and the assurance that all of the work will be completed as agreed to by both parties.
Let Access Property Management handle the tasks required to keep your community functional and attractive, to both residents and prospective buyers. We work to ensure that from choosing the right vendor to ensuring the job is done to specifications, your maintenance and repair projects are completed properly. Our project management for HOAs includes:
Meeting with your board members to gain full understanding or your service needs and what your association's budget allows.
Developing the scope of work and issuing the Request For Proposal (RFP), and providing a clear understanding of expectations to prospective contractors.
Representing your association in vendor contract negotiations, and ensuring that the contractor is sufficiently staffed for the project.
Ensuring that vendors have fully completed all of the agreed to work as specified, before payment for services.
As a property owner, you have enough to be concerned about without having to worry about choosing the right contractors and ensuring that they get the job done. Access Property Management can take the headaches away and keep your property beautiful and functional for tenants.
Get Started With Your HOA Project Management Today!
Our project management for HOAs is just one of the many services Access offers to both meet your association needs and increase the value of your properties. Click here to download our residential brochure and learn more, or contact us today. Access Property Management is fully committed to improving your association, and managing your community for the better.
Access Property Management is an an Accredited Association Management Company (AAMC) and an Accredited Management Organization (AMO).