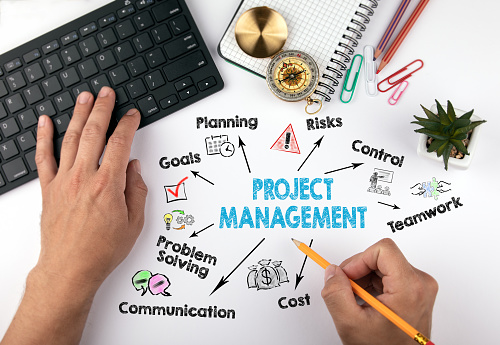 At Access Property Management, we offer a valuable and free service to our clients. Contractor-based project management for homeowner associations. Furthermore, we understand that coordinating with outside vendors can be a major challenge for HOAs. Whether it's for landscaping projects, plumbing, electrical work, or other maintenance and home repairs, there are many details to consider.
APM will create a proper request for proposal, creating a legally binding contract, and make sure that all the work is completed to specifications. We work diligently to ensure that your community remains functional and attractive. The expertise we have allows us to choose the right vendors and managing the project from start to finish. Let Access Property Management take care of the details, so you can focus on your community.
Our project management for HOAs includes
Meeting with your board members to gain full understanding or your service needs and what your association's budget allows.
Developing the scope of work and issuing the Request For Proposal (RFP), and providing a clear understanding of expectations to prospective contractors.
Ensuring that vendors have fully completed all of the agreed to work as specified, before payment for services.
Property owners worry about choosing the right contractors. As a result Access Property Management can take the headaches away and keep your property beautiful and functional for tenants.
Learn More
Our project management for HOAs is just one of the many services Access offers to both meet your association needs and increase the value of your properties. Click here to download our residential brochure and learn more, or contact us today. Our commitment is to improving your association, and managing your community for the better.
Access Property Management is an an Accredited Association Management Company (AAMC) and an Accredited Management Organization (AMO).