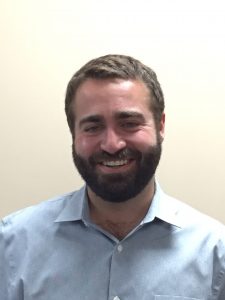 Flemington, NJ—September 25, 2020—Access Property Management has named Alex Scheffer its new president following the unexpected death of his father and mentor, the firm's founder, and CEO Wayde Scheffer on July 6, 2020.
Mr. Scheffer joined Access Property Management (APM) in 2010 after receiving his BS in Economics from Penn State University.  While at APM he worked as a property manager and was personally mentored by APM's Chief Operating Officer, Louise Krinsky. During his tenure, he also earned his Certified Manager of Community Association (CMCA) and Certified Property Manager (CPM) accreditations.
In 2018, Mr. Scheffer was appointed to Vice President for Fox Chase Contracting, the building division company associated with APM.   There he served on a wide variety of major initiatives and areas of focus, including the company's robust expansion of services for established homeowner associations and townhome communities throughout New Jersey and Pennsylvania.
"Alex is a proven leader with expertise in operations, finance and strategic planning," said Andrea Dedrick, APM's Chief Financial Officer. Ms. Krinsky added, "While Alex is a skilled strategic thinker who is passionate and takes a hands-on approach, he also embodies Wayde's thoughtful and focused leadership style."
In a video statement to the company on September 24, Mr. Scheffer stated he is looking forward to seizing technological advances that will facilitate efficiencies for APM as well as homeowners and board members.  He concluded, "I am honored to be working with the best people in the industry."