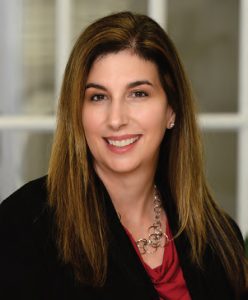 At Access Property Management we believe our success in community management is due to the experience and knowledge of our people. Featured in this leadership spotlight: Andrea Dedrick, CFO.
Andrea is the Executive Vice President and Chief Financial Officer at Access Property Management, having joined our firm in 2009. She currently is the lead for accounting and reporting for our managed properties, and oversees the company's internal finances. She graduated from Boston University with a Bachelor's Degree in accounting, and previously worked with the public accounting firm of Amper, Politziner & Mattia in Bridgewater, NJ.
From her education and experience with APM as an auditor and business advisor, Andrea brought a strong level of knowledge of financial reporting and administration, as well as knowledge of cash and accrual accounting systems. Dedrick has experience in every aspect of financial forecasting, resource allocation, accounting and control.
Andrea is also an active member in her community…she is a member of the American Institute of Certified Public Accountants (AICPA), an organization dedicated to ethical standards in the accounting profession, and auditing standards for both private and public organizations. She is also a member of the New Jersey Society of Certified Public Accountants (NJSCPA), a group offering continuing education programs for accountants and representing the profession in the state legislature.
Outside of the property management and accounting realm, Dedrick is also the treasurer of the Jewish Family and Children's Service of Greater Mercer County, an organization that is committed to helping families and individuals with social services and advocacy programs.
We're proud to showcase in our leadership spotlight: Andrea Dedrick, CFO and Executive Vice President of Access Property Management. Andrea's background, work knowledge and experience make her among our most valued team members. She's a valued part of our dedication to improving communities in the region for the better!