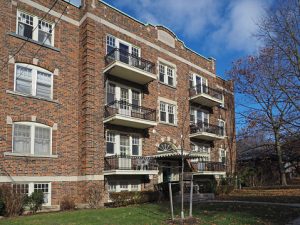 Access Property Management is your complete destination for multi-property management for condo owners. We provide full service property management throughout New Jersey and Eastern Pennsylvania. We've been handling property management needs since 1989, and our goal is to be an asset to your community. Access is accredited by both the Accredited Association Management Company (AAMC) and the Accredited Management Organization (AMO).
For condo owners, to manage multiple properties is a daunting task to do on one's own. Problems arise constantly that must be addressed, contracts need to be fulfilled, and the books must be kept accurately. In order to keep your condos profitable, it's best to seek a management service that looks after all the details…from responding to tenants' needs to managing the finances properly and more.
At Access, we provide all of the following in multi-property management for condo owners:
Customer Service. We respond promptly to emergencies and repair calls, and we maintain a 24/7 services for your tenants. We ensure that work orders are completed in a timely manner.
Insurance Administration. We review your coverage and policies, keep your coverage up to date, and seek out competitive offers at renewal time.
Project Management. We choose the right vendor to complete your improvement projects, and we ensure that projects are completed on time and to specifications.
Communications. We keep homeowners informed through various channels, including a custom website, e-mail newsletters and text alerts.
Vendor Management. We help develop the scope of work and represent your association to all contractors and personnel to help maintain your community's needs.
Accounting Services. We look after all of your financial concerns, including rent collection, managing delinquent accounts, annual budget preparation, and investment strategies.
Let Access be your choice in multi-property management for condo owners. Contact us today or use this form to e-mail us and tell us about your association's needs. We're here to help you turn a profit from your condo, and improve your community.