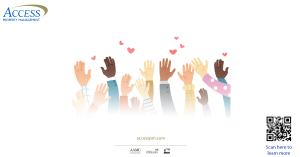 It's Volunteer Week, and we are thrilled to be part of the celebration of the power of volunteering. As a company, we strongly believe that giving back to our communities is not only a responsibility but also a privilege. We invite you to join us in making a positive impact and inspiring others to do the same.
Volunteering is a powerful way to create a positive change in our communities. It allows us to connect with others, make meaningful contributions, and create a sense of belonging. Whether it's volunteering at a local food bank, participating in a park clean-up, or supporting a charitable organization, every act of volunteerism matters.
Moreover, volunteering has the power to inspire others. When we come together and work towards a common goal, we can create a ripple effect of positive change. It motivates individuals to take action, spread kindness, and create a stronger sense of community.
By dedicating even just a few hours or days to volunteering, you can make a significant impact in your communities. It's an opportunity to contribute to something bigger than ourselves.
Together, we can create a world where kindness, compassion, and community thrive. We express our gratitude to all those who dedicate their time and efforts to making a difference. Your selflessness and dedication inspire us and countless others to follow in your footsteps.
In conclusion, let's come together during Volunteer Week to celebrate the power of volunteering and make a positive impact in our communities. Every act of volunteerism matters, and together, we can create a better world for all. Thank you for your continued support and for being part of our mission to make a positive impact in our communities. Happy Volunteer Week!
Visit us on LinkedIn