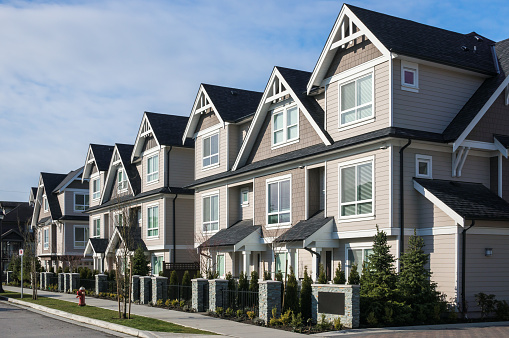 Welcome to the website of Access Property Management. We are a full-service property management company for HOAs throughout Eastern Pennsylvania and New Jersey. For over 25 years since our founding in 1989, Access has been providing management services of all types to condo and homeowner associations. We are an Accredited Management Organization and an Accredited Association Management Company.
Effective property management is a vital part of keeping your property both livable for tenants and profitable for you. Reputation means everything in property rental, and nothing helps improve your reputation like your property managers always being available, your tenants' needs addressed, and your financial matters kept in good order.
Access Property Management believes that every homeowner community has its own specific personality and needs and we tailor our approach to give yours a personal touch. We have a talented staff of management professionals that attend development seminars to stay on top of the latest best practices in property management.
Our Property Management Services for HOAs
As a PA/NJ property management company for HOAs, our services for property owners include (but are not limited to):
Customer Service. Our team of customer service representatives are available from 9:00-5:00 on weekdays, and in addition to a 24/7 emergency hotline, all members of the board can contact the cell phone of the community manager at any time.
Communications. We design and manage a custom community website for you, and we'll provide both print-style newsletters and an automated text messaging system to keep community and board members informed on projects, community meetings and election dates.
Vendor Management. We can oversee your maintenance projects and the Request for Proposals, facilitate communication with contractors, and ensure that the terms of the contract are met before submitting payment for services.
Insurance Administration. We work to ensure that your coverage is maintained and meets requirements, and when your insurance is up for renewal, we'll seek a competitive offer for you.
Accounting. Access delivers a complete financial report on the 20th of each month in electronic or hard copy form, arrange for billing and collections, and manage delinquent accounts.
If you'd like to know more details about what Access can do to improve your community as a property management company for HOAs, have a look at the "Our Services" tab on this website, or click here to view our Residential brochure. When you're ready to let us manage your homeowner or condo properties, contact us by e-mail on this website or at any of the office listed on the Contact Us page. We look forward to making a positive difference in your community!