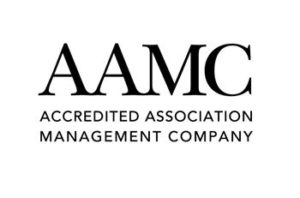 Welcome to the Access Property Management site. We provide complete property management services to homeowner and condominium associations and commercial property owners throughout Eastern Pennsylvania and New Jersey. Access is both an Accredited Association Management Company and an Accredited Management Organization.
As a property owner, you have a lot invested in your properties' safety, and in your tenants' satisfaction. When you're seeking a company that can manage your properties effectively to help you turn a profit, it's important to work with a company with experience that you can trust…and with the credentials to show they are a proven company within the industry.
For over a quarter of a century since its founding by Wayde Scheffer in 1989, Access has been providing outstanding service to boards and homeowners. Our team of experts regularly attend development and educational seminars that equip them with the latest knowledge and training to deliver the best practices to our clients.
Accredited Association Management Company Services
Here are some of the services that our Accredited Association Management Company can provide:
Customer Service – In addition to our 9:00-5:00 daily operations, our answering service is available 24/7 to address emergencies.
Insurance Administration – We will make sure your appropriate coverage is maintained, and we will help you find competitive proposals when insurance policies come up for renewal.
Communications – We can provide electronic and paper news alerts to homeowners to inform them of projects, closures, election dates, and other relevant news. We can even design a custom website for your community.
Vendor Management – We help design the scope of contract work with boards and work with vendors to meet their contractual obligations.
Accounting and Financial Services – We complete and deliver a full financial report to clients on the 20th of each month, and we handle budget preparation, billing, and delinquent accounts.
Access Property Management has been recognized by the Community Associations Institute (CAI) as an Accredited Association Management Company (AAMC). To achieve such a distinction requires a foundation of experience, professionalism and continuing education, placing us in a group of fewer than 190 companies. We have also been recognized by the Institute of Real Estate Management (IREM) as an Accredited Management Organization (AMO).
We believe our experience and professional excellence can make a positive difference in your community. Contact us today and we'll show you how.