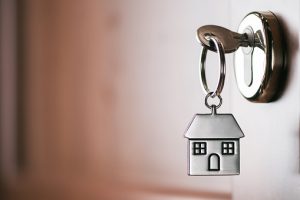 Access Property Management offers comprehensive services as your Hunterdon County property management company. From our conveniently located office in Flemington, we manage residential and commercial properties for associations and property owners throughout central New Jersey.
If you are a property owner, you're probably aware of the difficulties of attempting to manage your properties yourself. The tasks become overwhelming, good vendors and contractors are difficult to find, and your property could lose value over time. Property management is often best left to experienced professionals with years in the industry.
At Access, our focus is on providing personalized and individual service to each community, and understanding each community's specific set of needs. Our staff of professionals remain continually educated on best management practices, and our management success has been recognized by both the Community Associations Institute and by the Institute of Real Estate Management. Our experience and expertise helps us make your community a more appealing place to live or work, and provides an increased value on your investment.
Our full services as a Hunterdon County property management company includes:
Customer Service. Your community residents can contact our operators from 9:00-5:00 on weekdays to report problems, and they can call our 24/7 emergency hotline service for any unexpected crises that arise.
Insurance Administration. We'll look after your insurance policies, make sure they provide the coverage you need, and remain up to date. When it comes time to renew a policy, we'll search for competitive offers from other providers.
Vendor Management. When you work with vendors, we'll see that contracts meet your association requirements. As the work is ongoing, we'll ensure that the work is done completely and properly as specified.
Accounting and Finances. We'll assist you with your yearly budgeting and investment strategies, and we'll e-mail you an accurate billing statement each month. We also manage your tenant billing, including addressing delinquent accounts.
Communications. We make sure that your community members are aware of happenings such as road closures and elections. We create customized websites, provide text alerts to residents, and maintain print and e-mail newsletters for members.
If you'd like to know more about how we help property owners in Hunterdon County, download our residential brochure or business brochure. When you're ready to work with a property management firm that makes a difference, contact us today. We look forward to changing your community for the better.