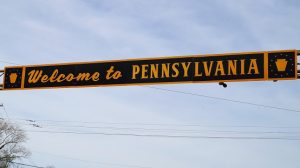 Access Property Management is a complete service Lehigh Valley property management company. We manage properties both residential and commercial, and we provide a complete set of services to Lehigh Valley clients from our office in Bethlehem.
Property management isn't something that property owners should take on themselves…and it's definitely not something that should be entrusted to the lowest bidder. Your reputation depends on your tenants and homeowners being happy with the services they're paying for, and the quality of life in the community.
Access works by the philosophy that each community is unique and requires a specialized style of management. Our property managers stay educated on best practices, and our continuing success and superior service has been recognized by both the Community Associations Institute and the Institute of Real Estate Management. In each association we manage, we bring our experience and knowledge to make a positive difference.
Our Lehigh Valley Property Management Services
Our extensive list of management services in Lehigh Valley includes:
Customer Service. We can respond to service needs anytime from 9:00 AM to 5:00 PM Monday through Friday, and we maintain a 24/7 answering service for any emergencies that arise. We prioritize answering customer service calls and emails and providing a quick response.
Insurance Administration. We'll make sure that all of your policies provide proper coverage and are kept up to date, and we'll seek the best value and best coverage from other proposals for you when it's time to renew.
Vendor Management. When you require vendor services, we'll ensure that the Request for Proposal and the contract meets your property's needs, and we take care of ensuring that vendors complete their tasks as per the contract.
Accounting And Finances. We can help you establish a budget and create an investment plan, and we'll send you a financial statement each month. We can also manage your billing process, including addressing delinquent accounts.
Communications. We can keep your community residents informed through e-mail and print newsletters and text alerts regarding service improvements and emergency notifications, and we'll design a customized website for your association for residents to access.
At Access, we understand the value of homeowners and board members being able to trust their association. We're happy to tell you more about what makes us an exceptional Lehigh Valley property management company, and we invite you to have a look at our residential brochure or business brochure, and get started by contacting us here. We look forward to making a positive difference in your community.