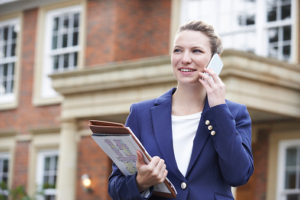 At Access Property Management, we provide the full services of a Montgomery County property management company. We provide comprehensive management services to homeowner associations and commercial property owners, from our conveniently located office in Horsham.
Since every community is different and has its own personality, we bring an individual style of management to each of our clients. We keep our staff educated on the best practices in the industry, and our reputation for superior service is why we've been recognized both the Community Associations Institute and the Institute of Real Estate Management.
We offer the following services and more to Montgomery County properties:
Customer Service. Throughout the week on a 9:00 AM-5:00 PM basis, our team is ready to respond to residents' needs. We also maintain a 24/7 answering service for emergencies, to respond to unexpected crises.
Insurance Administration. We'll keep your insurance coverage up to date and active, and when it's time to renew your coverage, we'll find competitive offers and find the best value for you.
Vendor Management. When a vendor provides a proposal for work, we'll see to it that it fulfills all of your needs, and we work with vendors to ensure that contracts are fulfilled as written.
Accounting and Finances. We can help you develop an annual budget strategy that includes any investments. We can manage your monthly billing and send you a complete monthly financial statement, and we also address delinquent accounts.
Communications. We'll keep your community members informed on news, closures, etc., through a customized website, text alerts, and e-mail and print newsletters.
Access Property Management works to ensure that property managers and homeowners can trust their association. If you'd like to know more about what makes us a preferred Montgomery County property management company, call our Horsham office today at (215) 394-0069. We look forward to changing your community for the better.