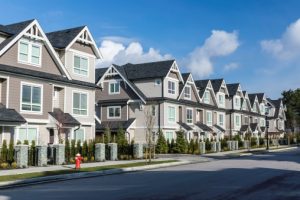 Access Property Management is a full service Mount Laurel NJ property management company. We offer a full suite of management services to homeowner and condominium associations as well as commercial property owners.
Property management is a full time effort…not only is it vital to your success as a property owner, it requires a great deal of time, effort and compliance. If you've tried doing it yourself, you probably know the headaches involved. Your best best is leaving the task to certified professionals with the experience and knowledge to do the job right and turn a profit for you.
Access was founded with the philosophy that each community has its own personality and requires an individual style of property management service. Our staff is dedicated to continuing education and best practices, and we've been recognized by the Community Associations Institute and the Institute of Real Estate Management for our years of superior service. We put that experience and expertise to work to make a positive difference in your community.
Our Mount Laurel NJ Property Services
Our services as a Mount Laurel NJ property management company include:
Customer Service. Our team is ready to respond to service needs from 9:00 AM-5:00 PM Monday through Friday, and our 24/7 answering service for emergencies means homeowners need not worry about unexpected crises.
Insurance Administration. We'll see to it that your insurance is maintained and up to date, and come renewal time, we'll seek out competitive proposals to find the best value for your needs.
Vendor Management. We take the time to ensure that a Request For Proposal meets your requirements, and that your organization is represented to all contractors and personnel and that contracts are fulfilled.
Project Management. When you've decided to take on an improvement or repair project, we'll look after the detailed and ensure the job gets done right. We'll meet with your board members to understand your needs, choose the right vendor for the task, develop the proposal, and represent your association with vendors.
Accounting and Finances. We'll help you with your annual budget and investment strategy, provide a monthly financial statement, and manage monthly billing and assessments, including delinquent accounts.
Communications. Community members appreciate being kept informed. Access will create a customized website for your association, a text alerts system for news such as closures and election dates, and electronic and print newsletters.
Access understands the importance of ensuring that homeowners and board members can trust their association, and we'd like to tell you more about what makes us an exceptional Mount Laurel NJ property management company. To learn more, download our residential brochure or business brochure. We look forward to changing your community for the better…contact us today to get started!