Alex Scheffer, CMCA, ARM, CPM
President
Alex joined Access Property Management (APM) in 2010, as a manager with a portfolio of 6 communities. He has an extensive knowledge of the building industry. He has served on a wide variety of major initiatives and areas of focus, including the company's robust expansion of services for established homeowner associations and townhome communities throughout New Jersey and Pennsylvania. In 2020, Alex was appointed president of APM. He received his BS in Economics from Penn State University. He continues to expand his expertise in property management through education training programs with both CAI and IREM. His commitment to education includes several designations, including CMCA, ARM and CPM.
Louise Krinsky, CMCA, AMS
Executive Vice President and Chief Operating Officer
Louise joined Access Property Management in 2002 as a property manager. Five years later, Louise was named manager of the Central New Jersey office. Today, she serves as executive vice president overseeing all of the regional offices in New Jersey and southeastern Pennsylvania. Among her previous positions, she served as a vice president in the real estate workout division of Chemical Bank. She also managed site development approvals at Toll Brothers and was a construction project manager.
She holds the CMCA and AMS designations from CAI. She received her bachelor's degree in accounting from Syracuse University
 Tracy Blair, CMCA, AMS, PCAM
Vice President
Tracy began working with Access Property Management in 2002 managing an on-site community. In 2007, she was promoted to regional vice president for the northwest New Jersey region. Most recently, Tracy serves as vice president, overseeing the Lehigh Valley office for northeastern Pennsylvania.
She received her bachelor's degree in public relations from Marietta College in Ohio. Her professional accreditations include a CMCA, AMS, and PCAM designations from CAI.
Selden (Sandy) Dickinson, CMCA, AMS
Vice President
Selden (Sandy) Dickinson joined APM in 2014 and leads our northern New Jersey office. His 35 years of property management and realty experience include serving as director of management operations for a regional property management firm and as an account executive with a prominent realty group.
He holds the CMCA and AMS designations from CAI and is a licensed broker in New York State. Sandy received his bachelor's degree from Tulane University.
He is an active member of the nonprofit theatrical company Blue Hill Troupe, Ltd., in New York City.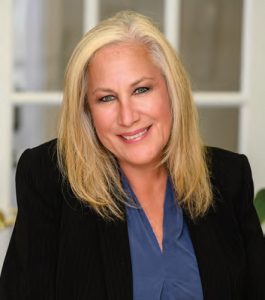 Suzanne Kulliver
Vice President
Suzanne is responsible for the operation of our Horsham and Mt. Laurel offices. With over 30 years of property management experience, she has held positions ranging from regional manager to handling over two million square feet of commercial properties. She is a driving force, mentoring and educating her team. She is also responsible for new business development.
She holds an active role at the American Association for Cancer Research, where she has been an ambassador for major fundraising events. Suzanne is a past president of her local Hadassah chapter and currently spends time fundraising for the Juvenile Diabetes Research Foundation.
Suzanne holds a bachelor's degree from the University of Pennsylvania.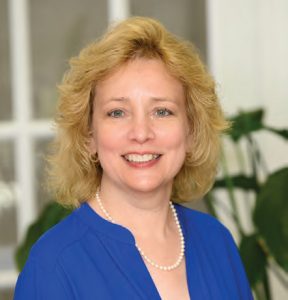 Barbara Smith
Vice President of Information Technology
Barbara is responsible for the strategic planning and delivery of the Information Technology platforms for APM. She oversees systems integrations, implementations and corporate security for the company. She brings over 20 years of experience in the IT industry, previously working for a Fortune 100 company. She also holds several designations including the ITIL certification for IT Service Management.
Barbara received her master's degree in business administration from Syracuse University. She has served for over 15 years on her homeowners association board of directors.