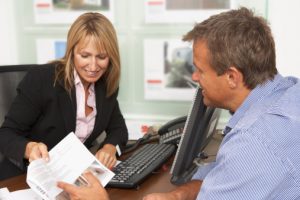 Access Property Management is a comprehensive, full service Horsham property management company. We provide all types of property management services to homeowner and business associations from our Horsham office, as well as to residential associations throughout eastern Pennsylvania and New Jersey.
From our years in this industry, we've learned that effective property management is not a one size fits all proposition. Access believes in understanding the individual needs of each community and providing personalized service accordingly. Our long time staff of professionals continually stay aware of best practices, and our excellence in management services has been recognized by both the Community Associations Institute and the Institute of Real Estate Management. In each community we manage, we bring our years of continuing experience and education.
Horsham Property Management Company Services
Our expert property management services include:
Customer Service. We are ready to respond to customer needs from 9:00-5:00 during the week, and we provide a 24/7 answering service in the event of emergencies, so that occupants need not worry about being able to find help as needed.
Insurance Administration. Access will ensure that all of your necessary policies are up to date, and we will seek competitive offers from other companies at renewal time.
Vendor Management. We'll review proposals to ensure that they meet your requirements, and that vendors fulfill their obligations as agreed to in contracts.
Accounting/Finances. We will provide you with a monthly financial statement and help you devise a solid budget and investment plan for your property's future. Access can also address collections and delinquent accounts.
Communications. We will keep your community members informed of closures, meetings and elections, through a custom-designed website, print newsletters, and text alerts.
Access understands your need for a property management company you can trust. If you'd like to know more about what makes us a top notch Horsham property management company, contact us today for an appointment. We look forward to changing your community for the better!
Don't forget to Like our Facebook page for continual property management updates!